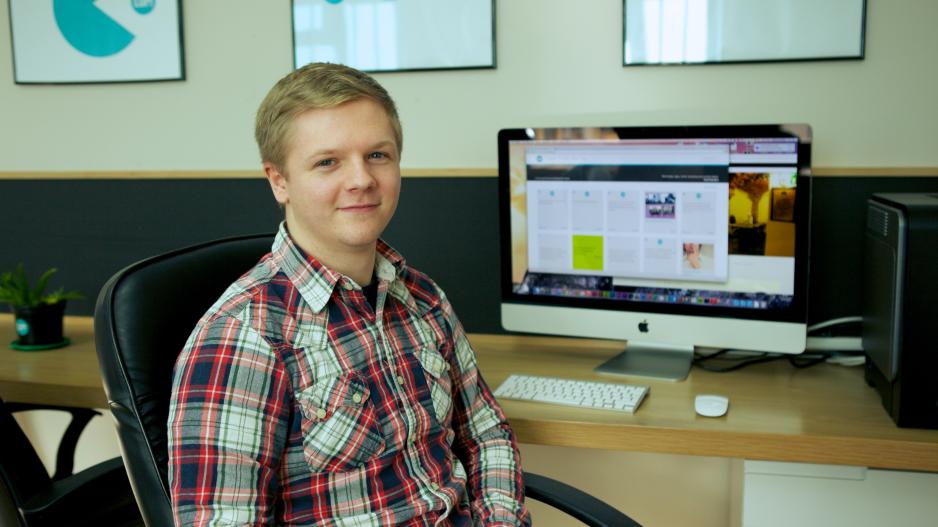 Welcome to our newest developer Tate.
We are pleased to welcome Tate to the team at Lupimedia.
We have had a few days of "What's your name .... the gallery....that's it Tate" but other than that he is settling in nicely. 
Tate is in a Junior Developer role at Lupimedia and he clearly loves the web as much as we do. Outside of work Tate can be found in skate parks on his BMX doing sweet jumps *said in Napolean Dynamite style voice* and is a keen musician.