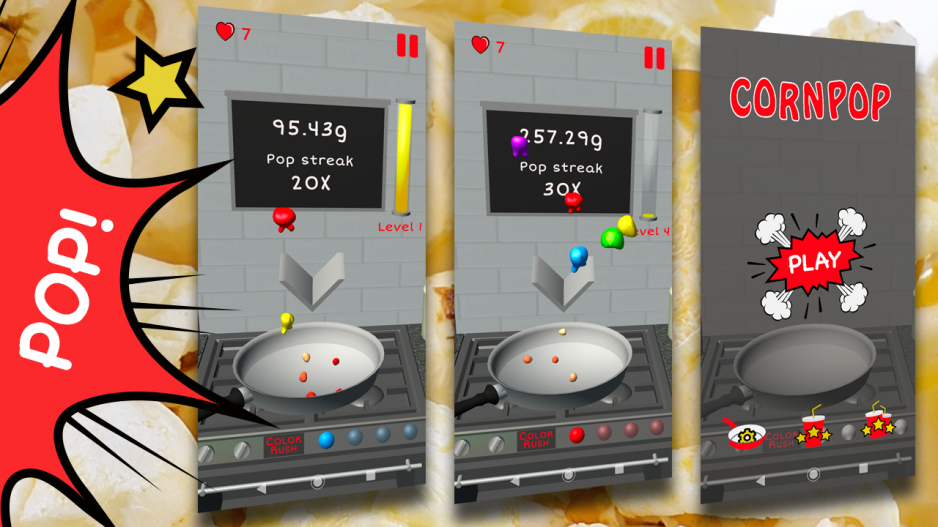 Cornpop 2019 Re Launch 
Like in the real world kitchens can soon look out of date, so we decided to get the builders in and have a new kitchen fitted for Corn Pop, a mobile Game developed by us back in 2015. Luckily in the virtual 3D world of Unity it's not as messy as a real kitchen fit. 
The relaunch also gave us the opportunity to update the UI and a some programming logic to make the game feel better from some of the lessons we have learned from our other recent game releases, BoopaJoop and City Defense which can be found at www.lupimedia.com/games . 
A simple time filler mobile game with the aim to catch and collect as much corn as you can. 
Available on iOS and Android. 
Take a look and download the game for free at https://cornpop.page.link/get-app