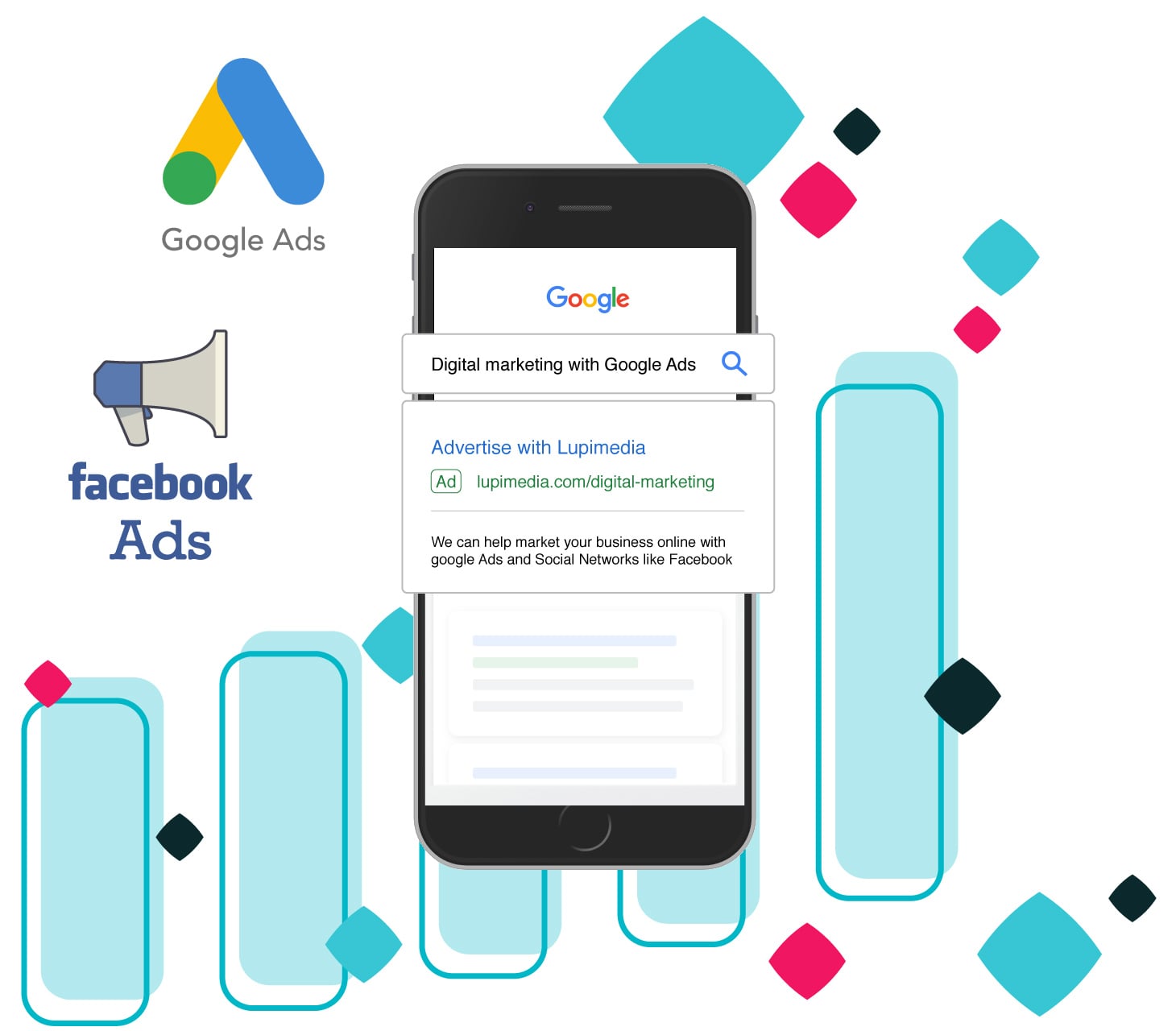 Digital Marketing
We offer the full suite of digital marketing services: Content Creation, Social Media Management, PayPerClick Advertising with Google Adwords (PCC), Email Marketing campaigns, Facebook Advert Campaigns, Amazon Enhanced Brand Content, and have confidently made our customers millions in doing so over the 14 years of trading. Working with local tradespeople through to global eCommerce websites and luxury cosmetics brands we can put our experience, creativity and eyeballs to work on your campaign. Getting results gives us a buzz.
We design for screen, including video production, motion graphics, css animations that all can be utilised to help convey messaging clearly and concisely. Create - Transmit - Amplify
Google Adwords Management
Let us flex our Google Adwords Management Muscle and help bring you results. The great thing about Google and purchases is peoples intent when they are searching, most of the time in a shopping or services hunting context the customer is actively looking for something that you have. The ability to Buy your way to the top of the search results is therefore an attractive one. Writing compelling ad copy, choosing keywords, adding negative keywords, choosing locations are all parts of getting results on adwords. Making sure that you get a positive return on investment and growing your business.
Read our blog article on Google Ads and how to be more successful '3 Tips to early success with Google Adwords'
"Lupimedia landed me £80k worth of work in just 2 months of going on Adwords"
Content Creation and Social Media Management
At the core of everything there is content, be that in word, image, video or sound. We are tuned into creative content which can be used to promote your business. We work with you to create content and then distribute that to the social media channels that are relevant to your business. Not all platforms are appropriate for all businesses, and not all methods work for all companies. B2B businesses could be looking more at LinkedIn than a fashion brand for example which may be more focussed on Instagram. We offer a monthly retainer service to write copy, create posts, make videos & motion graphics, infographics, podcasts and whatever other content is right for you and your budget. You need eyeballs on your business to survive & thrive... and social media is a great way to do this, tell your story, promote your services, and get the conversation started.
"Create - Transmit - Amplify"
Facebook Advertising Management
The Facebook advertising network covers Facebook, Instagram, Messenger and the Audience network. It's a powerful platform that if utilised correctly can get your messages and offers in front of the eyeballs that count for your business. Combined with the Facebook pixel, allowing you to build audiences, re-market ads at people that visited your website and a whole host of other activities, Facebook ads are an effective way to increase sales and awareness of your business. We write copy, produce killer creative and target correct audiences for your FB ads, then amplify to get the maximum benefit.
"Amplify Your messaging"