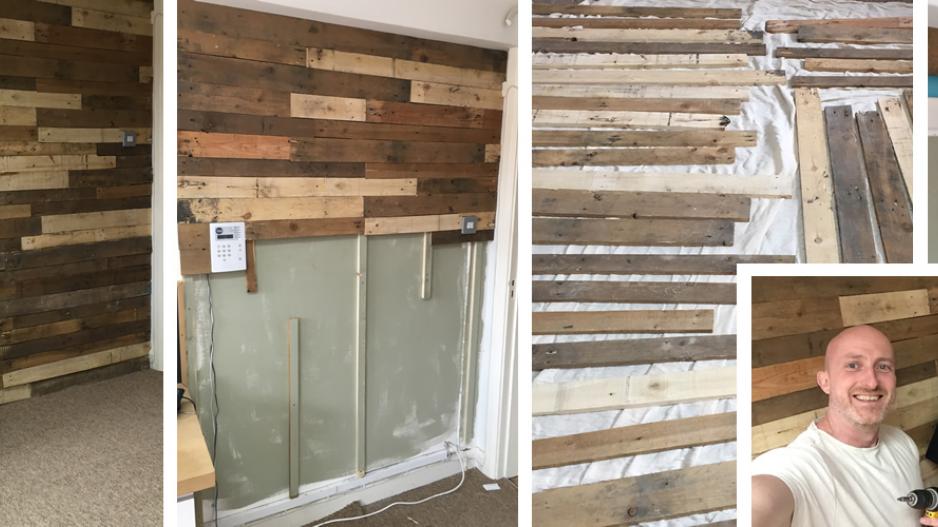 DIY Sunday
Over the first Bank Holiday weekend of May the Office became an arena of Manliness and Power Tools, with a parade of saw thumbs, blisters and splinters in the attempt to create a rather magnificent wooden panel wall.
How is it the Web and Apps were ditched while a Rustic Wooden Wall came to be the centrepiece of creative development in our temple of gadgets and gizmos? Well, the idea has been discussed for literally years with constant jibes from the rest of the team sent James' way that he hadn't got around to it yet. The dream was spring boarded into action when one of our exceptionally kind client mentioned he had a few pallets laying about his warehouse. Thanks Gav at Nice Package.
It wasn't long before James (Head Honcho) and Rob (Web Developer) spent Bank Holiday Sunday crafting a reclaimed wood panel pallet feature wall. The rest of us were fairly shocked to find half a shed inside the Office this Tuesday morning and although it is growing on us were just pleased to see it hasn't fallen down yet!
Upcycling these pallets has made a cool feature in our Web Design studio in Yeovil. So do you have a requirement for a rustic wooden wall of your own, then ring a chippy, James and Rob have vowed never again.