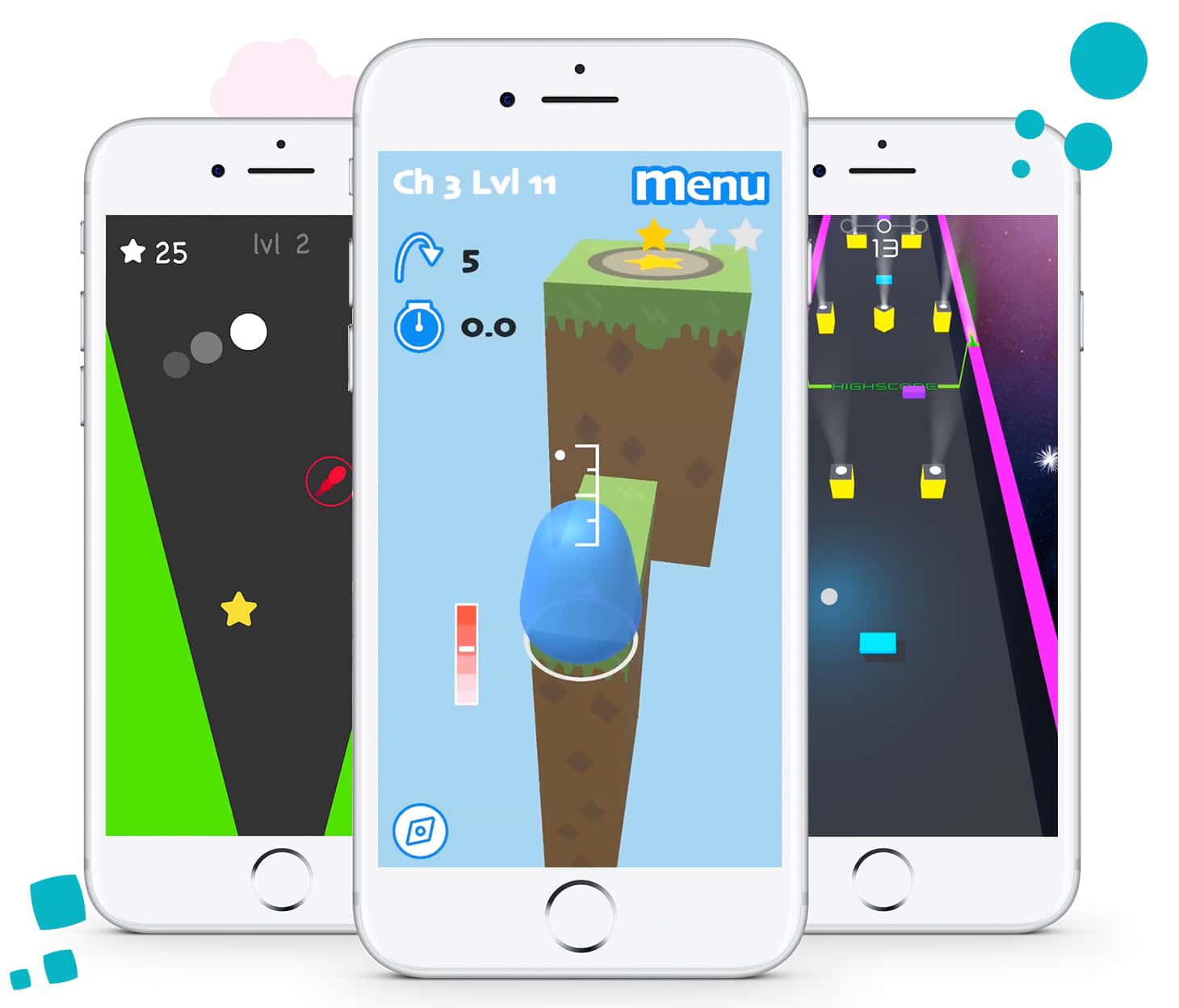 Game Development
Games are fun... What's fun? If you need to ask you haven't played a game you truly love!
Our game development can help bring an idea to life. If the game is to challenge or impact people brilliant. If the game is to grow customer interaction with your business amazing! We can design, build, and release games with you at the helm of your concept. We love making games as much as we love to play them, we know our way around look, feel, and everything between!
We have a tried and tested process for concepting, build, testing, and releasing. We work fast and passionately to make games for a budget aiming to create fantastic fun games without overspending by a penny.
Unity Game Developers
We use the Unity Engine and proud to do so, we vouch for it's powerful capabilities and incredible potential that can be untapped by our team.
"The Unity Engine is our Knight in Shining Armour, and we get to customise the armour!"
A game for your business?
Does your company want to increase customer engagement or involve a mobile game at some point in your business marketing strategy? From large companies down to small coffee shops, we can make games for all shapes and sizes. The power of a game should not be underestimated, and the potential of games to engage your customers is huge giving you an opportunity to market services, or experience your brand in a fun and immersive way. Do you want to find out what a game can do for your business, give us a call and lets talk about it.
"Hire us to build a game to benefit your business!"
There are boundless possibilities and a range of styles
We have worked on 2D, 3D, Mobile, & Web Based Games. Our 14+ years experience in programming and design jump started our game development skills with an ethos and mindset to find solutions and progressively improve and expand projects in the right areas.
"We Love Games... so much!"
Take a look at our own releases
We have released a range of mobile games on the IOS Appstore and Google Play Store of Android phones such as... a Hyper Casual game by the name of Cornpop, which challenges the player to tap on popcorn as it flies up into the air out of the pan, without missing any! Crash Dash a unique twist on an endless runner game where you control the road the wheel rolls along moving it up and down to avoid the cones. An arcade reimagined simplified version of pinball with bumpers, powerups, and a thrilling EDM soundtrack. City Defense an amazing Tower Defence game played on a real world map which has you defend the Cities of Planet Earth from Alien invasion. Boopajoop a very challenging 3D platformer where each jump is controlled with just one touch, which demands quick and accurate timing and judgement.